Saturday, 26 December 2020
This morning I was fortunate to see a loggerhead turtle nesting on the main beach at Bargara about 5am.
It's the first time in three years here that I've seen one of the turtles the Bundaberg Region is famous for.
Mind you, I probably should get up early more often because it seems the turtles arrive during the night, lay their eggs, have a rest, then head back to sea while most of us are snoozing.
The loggerhead which I saw was about a metre long. A turtle volunteer was protecting its space, which was close to the centre of Bargara where people walk dogs and children play. [Read more…]
Thursday, 24 December 2020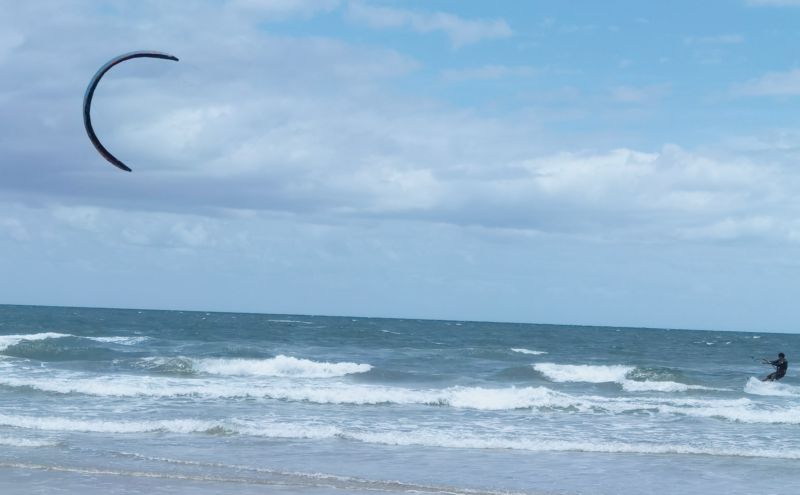 I went for a short visit to Elliott Heads today. It's a sleepy village about 25km from Bundaberg at the mouth of the mostly tidal Elliott River.
It has one of the longest and most stunning stretches of sandy beach in the area, making it very popular with kite surfers.
It's amazing how they zoom along at a rapid clip in both directions, regardless of where the wind is blowing from.
The tidal impacts are more noticeable at Elliott Heads than Bargara.
I don't think it will be a sleepy village for much longer. A major housing estate has begun construction, which could see significant growth in the years ahead.
The Council has done a lot of work to landscape and beautify the village hub. It's a lovely place to sit down and watch the world go by.
Wednesday, 23 December 2020
Welcome to the latest version of my personal website. I'm using a free, open source PHP script called Flatpress.
I've recently purged my Facebook account and deactivated Twitter. I figure that if people really want to know what I'm saying they can visit my website directly.
Feel free to leave comments and interact if there's a topic that interests you.
I also publish occasional articles on Blogger and LinkedIn.