Saturday, 26 December 2020
This morning I was fortunate to see a loggerhead turtle nesting on the main beach at Bargara about 5am.
It's the first time in three years here that I've seen one of the turtles the Bundaberg Region is famous for.
Mind you, I probably should get up early more often because it seems the turtles arrive during the night, lay their eggs, have a rest, then head back to sea while most of us are snoozing.
The loggerhead which I saw was about a metre long. A turtle volunteer was protecting its space, which was close to the centre of Bargara where people walk dogs and children play.
The volunteer was scraping barnacles from the turtle's shell.
These are amazing creatures. They swim thousands of miles, weigh an average 135kg and live 47-67 years.
Many don't survive as hatchlings, when they are more vulnerable to predators. As adults, the loss of habitat presents their biggest challenge, along with marine pollution and fishing nets.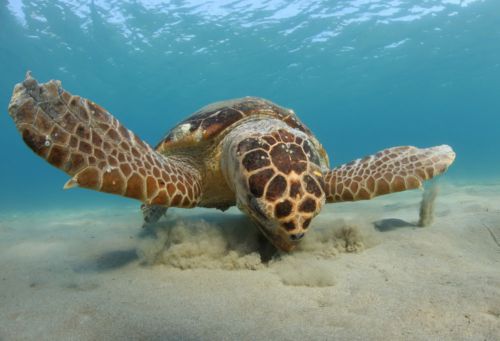 Add comment
Fill out the form below to add your own comments
---